WEB DEVELOPMENT PORTFOLIO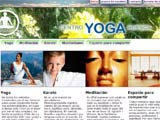 Centro Yoga Huesca
Design and development from scratch of a static website for a yoga center. Technologies and tools used: HTML, CSS, Photoshop and dreamweaver.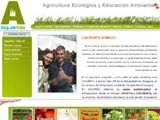 Aguarida
Implementation of a design provided as a PSD file. HTML and CSS coding. Development of an updatable section using PHP and a MySQL table.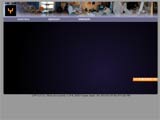 Capycua
As an intern in practices I did the website of the company: A design agency in Huesca. Technologies used: Flash, Actionscript, Javascript, HTML.
I started making websites in 1999, that I had got my first computer and internet conection. My first website was done using notepad with basic HTML, it was a gallery showcasing my manga styled illustrations. Since then I've been learning new coding languages and launching several websites of my own. Later in 2008 I made my first website for a client and started a career as a professional web designer and developer.
Tools of the Trade: Paper and pencil, Computer, Adobe Creative Suite: Dreamweaver, Flash, Photoshop & Fireworks. Eclipse, Apache Server.
Web Coding Technologies: valid HTML & CSS, Javascript, AJAX, Actionscript, PHP.